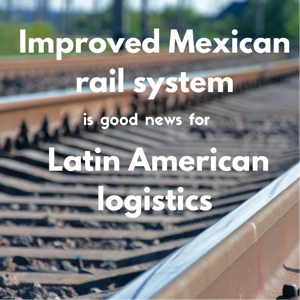 To get shipments from Point A to Point B, solid infrastructure is a must. Since launching its transformational rail improvement program two decades ago, Mexico has vastly enhanced its rail infrastructure, enabling TalaTrans to deliver on its promise of streamlining Latin American shipping for clients.
Since 1995, Mexico's rail system has grown from a single railroad to an expansive, modern system that is fully compatible with U.S. and Canadian railroads, according to a recent Logistics Viewpoints article. The rail expansion has allowed many companies to convert truckload shipments into more efficient intermodal traffic.
While these enhancements have been a boon to shippers, however, the Latin American logistics process still presents a number of challenges. Cultural issues, language barriers and complex regulations can hurt supply chain efficiency and potentially compromise customer relationships.
TalaTrans Worldwide partners with companies to help them navigate the Latin American shipping process successfully. Our network of fully secured warehouses and offices and our strong relationships across the region enable our clients to fulfill customer orders quickly and efficiently. Talatrans Worldwide's Latin American solutions are personalized to your needs and include reliable FTL, LTL and air service; customs clearance support; and regulatory paperwork assistance.
Contact us today to learn how we can assist with all your Latin American shipping needs.